FASHION LAW WEEK 2014
Intelligent Design Runway Show
Saturday, March 1, 2014, 7 p.m. to 10:00 p.m.,
ToolBox Pilates & Art Studio, 1623 (Rear) Connecticut Ave, NW, Washington D.C. 20009
FEATURED DESIGNERS
Deidre Jefferies and "ESPION"  
FLW is honored and excited to announce that fashion atelier -ESPION- will headline the FLW 2014 Intelligent Design Runway Show.  Founder and designer Deidre Jefferies is a DC native and Mercedes Benz Fashion Week alumni!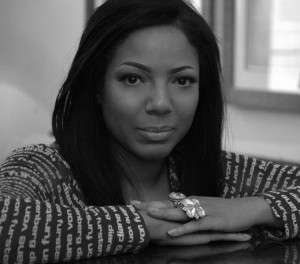 Deidre Jefferies defines her design aesthetic as "the future of classic clothing". The ESPION collection has unexpected combinations of male and female elements. She finds the beauty in all things masculine and strength in all things feminine. The label is opulent and sophisticated, dark and beautiful. Fur, lambskin, rich double-faced cashmere, and fluid silks are woven into the designer's laser sharp palette. The designer's work is intensely focused on luxury. Her exacting expectations and commitment to excellence is apparent in everything she does. The heirloom quality clothing provides glimpses of every screen goddess, heiress, bond girl, every rock star and the everyday superwoman.
Deidre Jefferies has earned a reputation as a lifestyle tastemaker. Early in her career, her collection was quickly snatched up by fashion stylists for Alicia Keys, Norah Jones, Angelina Jolie and Jada Pinkett-Smith and featured in television campaigns, local and national publications including the cover of Honey Magazine with Alicia Keys and the cover of Pose Magazine including a four-page editorial inside. ESPION debuted its Fall/Winter 2011 collection in New York during Fashion Week. The electrifying visual received a standing ovation at the emerging designers showcase and subsequently received glowing reviews in various fashion blogs and online magazines.
In the time since the debut of ESPION, Deidre's collection has been featured in an 11 page editorial spread inside Worn Magazine and also featured on NBC's "The Feast". She was interviewed by the CW Network and was profiled in the November 2011 and Jan/Feb 2012 issues of DC Modern Luxury magazine. The multi-faceted designer provided wardrobe for the feature film titled "Learning Uncle Vincent (L.U.V.)" at the prestigious 2012 Sundance Film Festival starring actors Common, Danny Glover, Meagan Good, Dennis Haysbert and Charles Dutton. Most recently, Deidre was named one of Ebony Magazine's "Top 12 Designers of 2012 to Watch". She has partnered with Rolls Royce for her official ESPION launch in February 2012. The Moet & Hennessy division of the famed luxury goods empire, LVMH sponsored a press only showing of Ms. Jefferies' RESORT2012 collection. Most recently, Deidre was honored by CVS and Rolling Out Magazine as a "fashion & beauty icon." She was presented with the 2012 MirrorMirror Award.
Kim Elleen
Kim Elleen is a DC-area women's wear clothing designer who creates custom-made special occasion garments and also designs her own prints. Each one-of-a-kind piece is priced at or below department store prices. In addition to her clothing business, Kim is also a lawyer and journalist, covering the U.S. Supreme Court for a group of legal newspapers.
Sania Josiah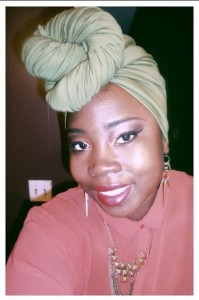 I was born is Monrovia, Liberia in 1990. Due to the Civil War, my parents, siblings, and I settled to Ghana which is where I grew up. But by the grace of God, my family and I have started a new chapter of our lives here in the Untied States of America and now reside in Providence, Rhode Island. I continued my elementary and secondary education and eventually graduated from High school. I fell in love with fashion as a young girl because of my mother. She was a seamstress in Ghana and owned her own business where she worked from home. When I got to college, I pursued and studied fashion at the University of Rhode Island. From a young age, I have always been an artistic and creative individual. The application of my artistic and creative skills to my passion for fashion has ushered me into great opportunities. I have participated in hair shows and fashion shows where I designed for models. I have come in first place for fashion shows and I have been a valuable asset to faculty members, friends, and family members especially my dear mother. She had no idea of my capability of becoming a talented fashion designer. With my invaluable experience under my belt,  I landed into a paid internship with a local designer, Kara Wickman, who was also one of the judges at a fashion show in which I participated.
I interned as an assistant designer, assisting Kara with her preparation for StyleWeek Providence in August 2011. After graduating with a Bachelor's of Science from the Textile, Merchandising, and Design program at the University of Rhode Island, I decided to move to Los Angeles, California to continue my education at the Fashion Institute of Design and Merchandising (FIDM). At FIDM, I am majoring solely in fashion design, in the professional designation program. I am currently in my last quarter at and I am opened to work freelance, or permanent jobs in the fashion industry.
Deborah Mdurvwa
Stilettos, clutch, and your Mdurvwa piece, now you are ready to take on the town. The big city of daydreams and bright lights surely has a way of inspiring you none other than New York City. Where dreams are often created and chased. This is the city where one faithful shopping trip changed celebrity accessory designer Deborah Mdurvwa destiny.
Are you daring? Are you contemporary? Are you inspired? If you say are ready for the modern age of Mdurvwa. This collection is not for the shy individual, but someone who wants to make a statement. With chain metal, leather and unexpected color ways this accessory line is what you are missing from your jewelry box.
Using her fashion background for working under designers such as Rachel Roy, Rosa Cha and Estaban Cortazar Deborah is finally ready to step from behind the shadows and into the spot light. She uses her contemporary sense to fuse with her heritage. Originally inspired from Deborah's Nigerian background, you tend to see afro centeric prints derive throughout her collection in subtle ways. With her finger on fashions pulse Mdurvwa is the collection of the future.
Melissa Lockwood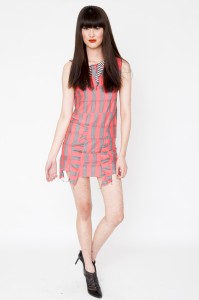 Melissa Lockwood is a Brooklyn-based fashion designer who creates one-of-kind garments using salvaged fabric scraps and remnants that mass-producing designers normally throw away. Her label, IQTEST, is dedicated to raising awareness about the environmental impact of the mass disposal of textiles. Lockwood's collections prove that "fabric waste" is a valuable resource rather than mere landfill. Lockwood hopes her collections will inspire other designers to create less waste and more garments.
ZAAF™
ZAAF™ is a collection of handcrafted luxury leather handbags and accessories produced by artisans in Ethiopia. ZAAF™ is a word that means "tree" in the ancient and noble Amharic language. Born in a remote village in the Ethiopian province of Wollo, ZAAF's creative designer, Abai Schulze, reflects deep influences that span from the countryside to the capitals of the world where she has lived and studied. Her life journey has taken her from an orphanage in Addis Ababa to the United States and the rest of the world, and back to Ethiopia. She is committed to using her background in economics and fine arts to create unique and practical expressions of beauty, and to open avenues of opportunity for talented artisans in Ethiopia and the rest of Africa.
ZAAF™ products are made from the finest materials beautifully integrated with ageless patterns created on traditional looms. Her designs draw upon precious cultural relics and allow them renewed expression through fresh, uplifting, modern designs. Color, texture, and form merge to create a discrete statement of elegance and practicality for those who are at home in the world.
ZAAF™ believes in exercising a very high standard for goods and products sourced from Ethiopia to produce a distinct statement of sophistication and functionality for our customers.